Our mission is simple, we want you to KNOW you are the richest beyouty (pronounced 

byoo

·

tee

).
What we mean very simply is that no matter where a woman is in her life, we want her to know her worth. We want her to see her beauty. To know that who she is on the inside is more than enough. It will radiate on the outside. Our mission when a woman leaves Opulent BeYouty is that she not only looks good but feels good about herself.
"When your hair looks good you just feel better."
– MARKENA TILLMAN
Markena loves meeting new people. As a result, she has developed deep friendships with her clients. She believes that the character and integrity of the stylist are critical because it will show in the work that is produced.
Her passion for her clients would be evident if you ever eavesdropped on her conversations. Clients have shared their lives with her for over 30 years.  The stylist chair creates connection better than almost anything.
Her passion for helping women has always been evident, but after going through a painful divorce several years ago and having to rebuild her confidence and her sense of self, Markena knows how important it is to empower other women.
"I felt a bit lost for a while. I didn't want to get dressed up or even bother with doing my hair and makeup. It was a very painful time for me. But slowly and surely a new Markena emerged. One with new wisdom and confidence. I realized that my mission was to continue to use my gifts to empower other women who needed to know their worth and beauty. I wanted to create an environment where a woman could look in the mirror and reflect back is how amazing and wonderful she is."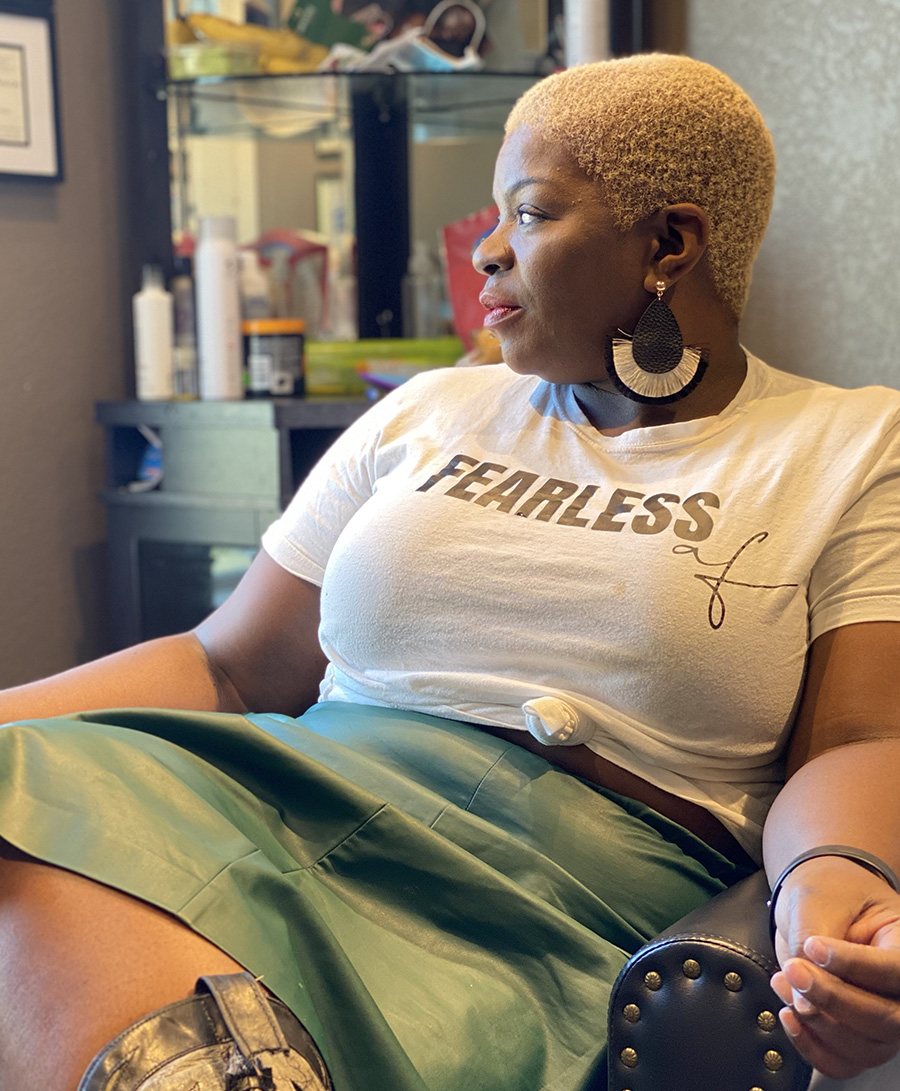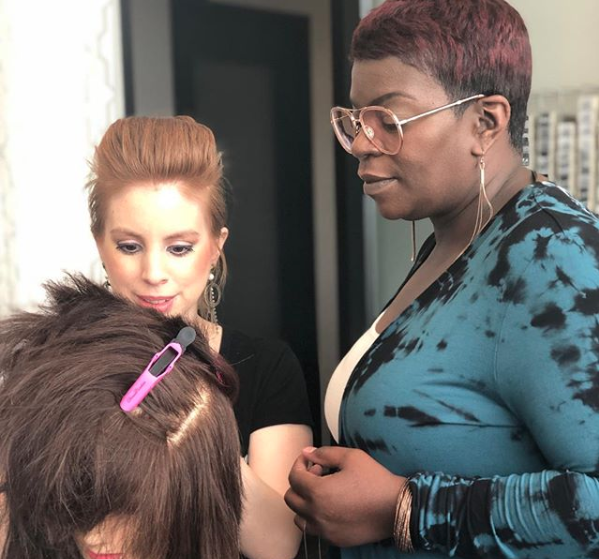 A Caring Heart Accomplishes Many Things
Markena has a caring heart. Anyone who knows her has experienced it. But she is also a savvy businesswoman and is focused on growing a company where she strives for excellence. As a Master Stylist, some of her other skills that endear clients to her includes:
Her ability to give her clients a signature cut that complements their unique facial features.
Her passion for continuing education and growing. She loves creating unique and beautiful styles.
Her zeal for utilizing her expertise to teach her clients about hair maintenance and how to care for their hair beyond the salon.
Her desire to accept constructive feedback and to listen to her clients.
Her willingness to accept people as they are without judgment.
Her compassion and servant's heart. She believes you get back what you give.
A Few Other Noteworthy Accomplishments:
A Master Stylist for the past 28 years.
Volunteers to provide free hairstyling services to two nursing home communities.
Speaks to young girls about hair care and self-esteem. 
Skilled in trichology techniques to assist women suffering from hair loss due to improper hair styling practices.
Adept at wig-making techniques for cancer patients.
Currently training to be a Cosmetology Instructor so she can give back and support the next generation of stylists.
.
Become the Best Version of YOU!
If you're ready for a great salon experience, then look no more. We're ready to cater to your hair care needs and have you looking and feeling your very best.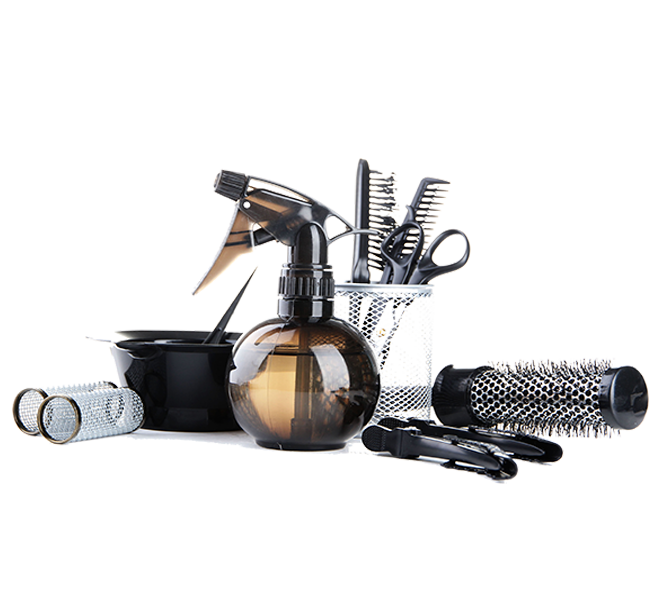 Opulent BeYouty Salon was created under the principle that all women need to bring out the beauty that lives inside. Our goal is to help you shine.